No Worries! Nothing prints without your signed approval.
We'll gladly work with whatever files you send us, however, please see
the Print File Checklist below to ensure best quality.

Print File Checklist
We prefer PDF and TIF, however, we accept industry standard cross platform file types such as: JPG, EPS, PDF, PS, PSD, AI

Make sure your file is correct size and resolution (150 – 300DPI at full size)
Compress all layers. Save as TIF with LZW compression (Reduces file size, without
compromising quality)
Illustrator / Corel / InDesign Files
Convert fonts to outlines. Make sure all black levels are equal. Include images or fonts (if needed).
Save file as CDR, PDF, EPS, or AI
Microsoft Programs
We DO NOT recommend using Publisher or other Microsoft programs for your print files.
However, if you create a .pdf file we might be able to use them. Microsoft programs do
not generally output professionally. For a free alternative, please visit www.scribus.net.
FILE AND PHOTO SCANNING
We can scan and load your documents and photos to an USB Flashdrive, or send them via email.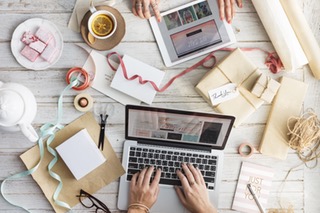 "Important decisions about what is to be printed happens before the
paper meets the press."
Your Image is Showing!


1146 Mohawk Blvd.
Springfield, OR 97477
Phone (541) 741-2021
Fax (541) 741-3041
office@copyriteprint.com

Open 9:00 am - 5:00 pm
Monday through Friday